Environment, Social and Corporate Governance
Joining Purpose and Prosperity In the Community
In every aspect of our business, our ethical culture guides our day-to-day decisions.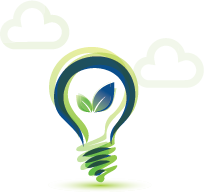 Prosperity Bank is committed to supporting the communities we serve, and is dedicated to creating a better, stronger community and future for our friends and neighbors. Associates from over 280 banking centers give their time, effort and money to many organizations. These associates are a part of our Community Crew.

As a company and community partner, we are committed to supporting social responsibility initiatives that help protect the environment through sustainable facilities management and reducing waste, and engage in community partnerships that help foster diversity and inclusion initiatives.
We are proud to have the support of thousands of associates, vendor partnerships, community leaders, and organizations as part of our extended network in this effort. We will continue to strive to meet the standards for environmental sustainability, and social responsibility.

Review our 2022 Sustainability and Social Responsibility Report here.
Stability
The Prosperity Bank Community Crew is dedicated to the strength and stability of the communities it serves. For more than 20 years, the South Texas region has hosted the Brag'n Rights fishing tournament benefitting the Golden Crescent Habitat for Humanity. The event also features a dinner and auction. Because of these efforts, over $300,000 has been raised for this cause.

Across Texas and Oklahoma, Prosperity Bank provides financial education to low and moderate income individuals in hopes of increasing their financial understanding. Through programs such as Money Smart , our associates are able to offer individuals the financial literacy they need to successfully manage their finances.
Education
Maintaining the success of our communities is dependent on the success of upcoming generations. This includes children's education. We are proud to partner with organizations whose goal it is to ensure each child is equipped with the necessary resources to succeed. Each August, many of our banking centers host a school supply drive to help children and schools in their community.
Community Crew members in South Texas log over 250 volunteer hours by organizing and chairing events for the annual 4-day Victoria Livestock Show. Donations from this event support youth education and provide scholarships.
Hunger
Hunger affects many of our communities. We understand the important role of nutrition in everyday life which is why we partner with many organizations who help provide meals for those in need.
Our Lubbock region Community Crew members raise funds for the South Plains Food Bank through the annual Catfish Fry and the U Can Share Food Drive. The Catfish Fry is a self-funded, associate-run event that features all-you-can-eat catfish, live music and a silent auction, with all of the proceeds going to the food bank. The U Can Share Food Drive is a week-long event where food and monetary donations are collected to support the food bank. Over the last seven years, through these events, Prosperity Bank has been able to donate over $210,000 to the South Plains Food Bank.
Health
Creating a stronger future for our communities includes providing a healthier future for them. There are many organizations we support to help accomplish this goal:

American Cancer Society
American Diabetes Association
Easter Seals of Greater Houston
March of Dimes
Susan G. Komen

Support for these organizations comes in volunteer hours, event fundraising, and participating in walks. Community Crew members in the Dallas-Fort Worth area participate in fundraising efforts and the "Walk for Life" for the American Heart Association.

Since becoming the title sponsor five years ago, our associates have raised over $575,000 for the Easter Seals of Greater Houston. In addition to the various fundraisers held at banking centers, over 300 Community Crew members and their families participate in the "Walk With Me" event.